Do you know the feeling of having huge stones at the pit of your stomach? It was just like that, what I felt last night, er, I mean, early that morning. So much for my stalking skills, heh. I felt really stupid, browsing through his old blog entries at 2 AM, laughing at his antics (cheering for the Lakers, ranting about DotA, posting his drawings), learning that he actually did martial arts, and well, reading about his... past love? Is it really past? I remember him brooding about it one time, huddled in a small corner, mumbling that 'she was far, far away', somewhere in the States. I found myself laughing about how he was such a romantic, a subtle one at that--barely showing that side of himself to us--and at the same time, found myself... envious? Jealous? I don't know. He told me a few stories about her, and though I noted how subdued he tried to keep his tone, I could see how sincerely happy he was when he talked about her. I still get mixed feelings about it. I'm happy. I'm sad. I'm proud. I'm jealous. I don't know.

And until now, I'm in denial. Still trying to convince myself I don't like him that way.

And for a good reason, actually. We're friends. Add to that my trauma about... relationships. I'm no good at it. When I fall, I fall hard. I fall easily. And the last thing I want is to lose someone because of that. Because of... 'love'. If that's even the right word to use. I see him as someone I want to be with for a long, long time. 'Love' ruins that. 'Love' doesn't last. At least not in the way people want it to.

I don't want to make the same mistake again. :(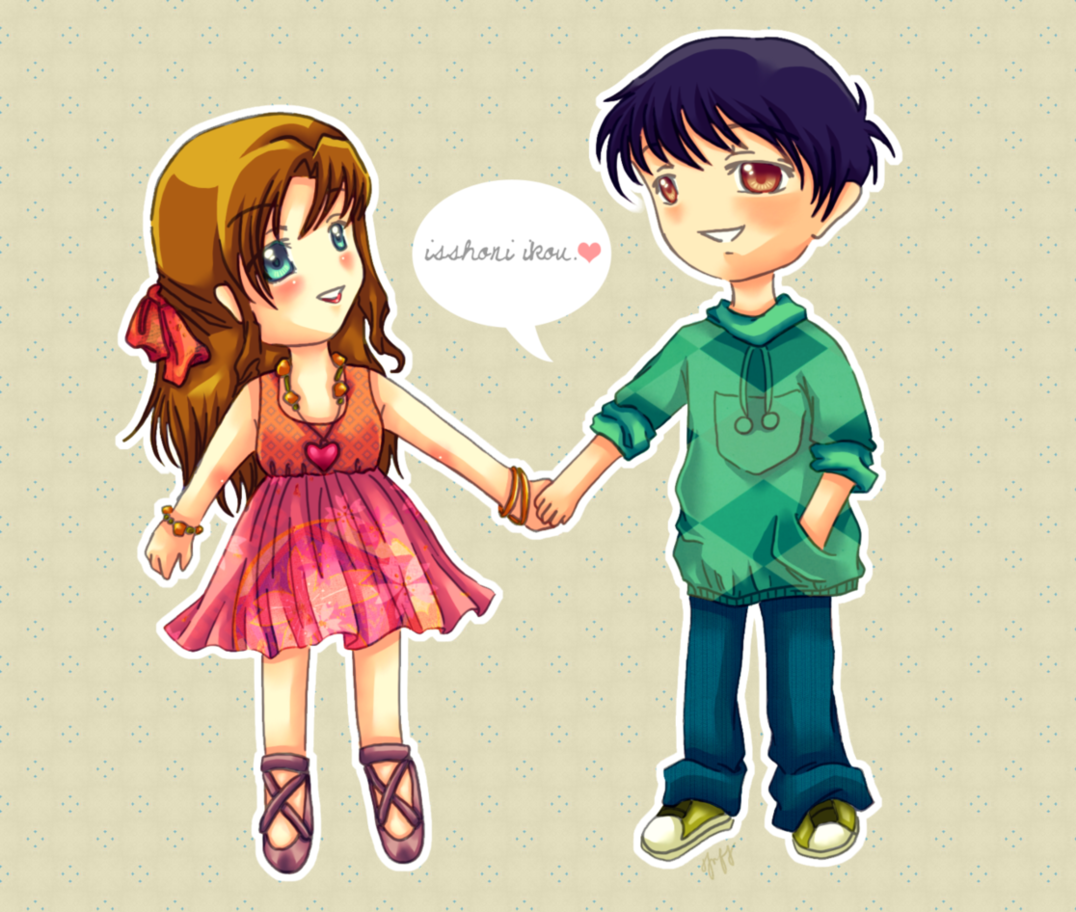 Guess who this was inspired by?
(Asked him to draw something like this pero hanggang ngayon wala pa rin XD)