I guess this is what adults say when they'd rather not even know it's their birthday. Haha. Seriously? My last 'teen' already? I am almost in disbelief. XD Well, life goes on. Time ticks on, and we're never getting any younger than we are at the moment. :)


And this post is pretty much aptly titled. The day of my birthday was also... *drumroll*... the day of our P.I. 100 (Life and Works of Rizal) fieldtrip to Banahaw! Happy birthday, indeed.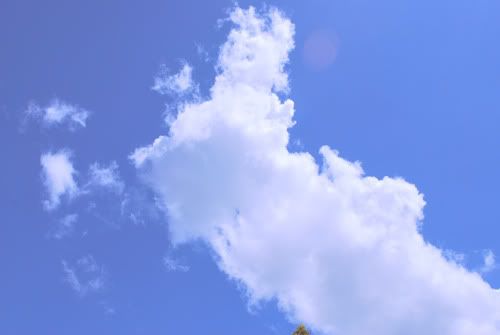 May I just say that I am a huge, and I mean HUUUUGE fan of clouds and the bright, blue sky?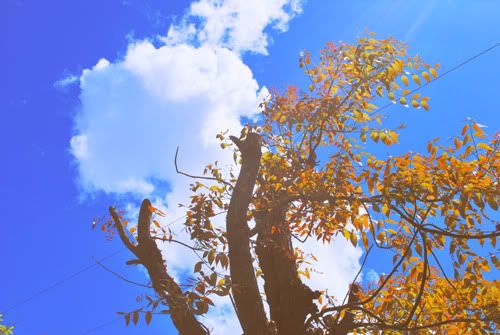 Pseudo-autumn trees, hohoho~ :P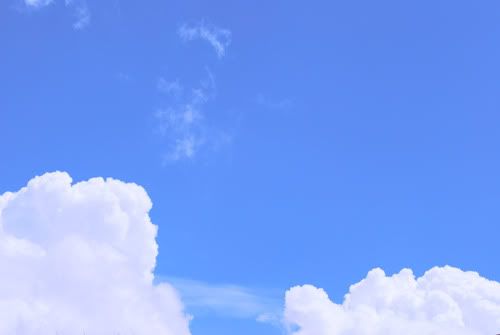 I think it's a tiny bit cheesy to take photos of things like this, but what the heck. XD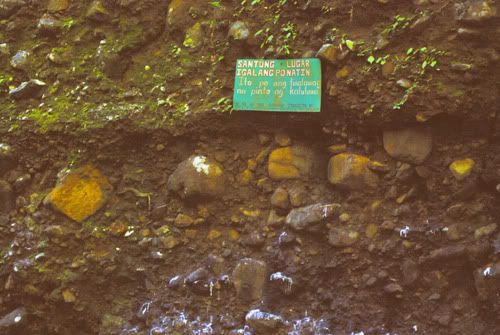 "SANTONG LUGAR, IGALANG PO NATIN.
Ito po ang tinatawag na pinto ng kaluluwa
."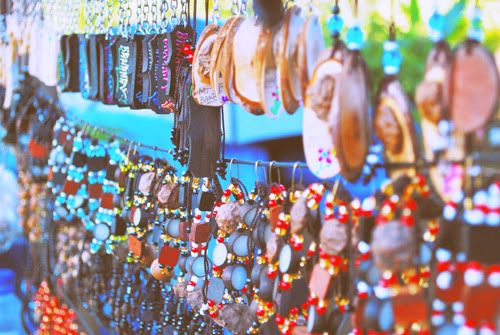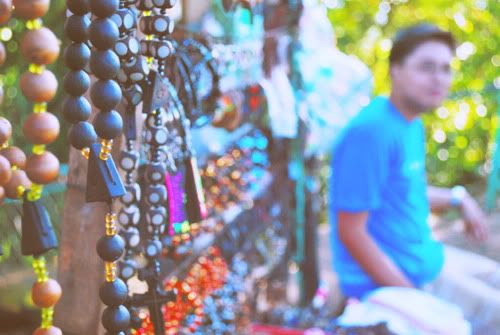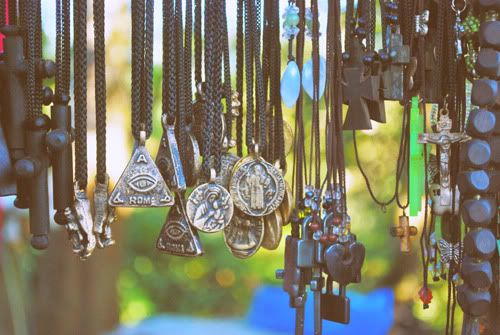 A friend bought me one of these things (the necklace with the triangle-shaped charm on it). Kind of reminds you of Yami Bakura's
millennium ring
, huh? :P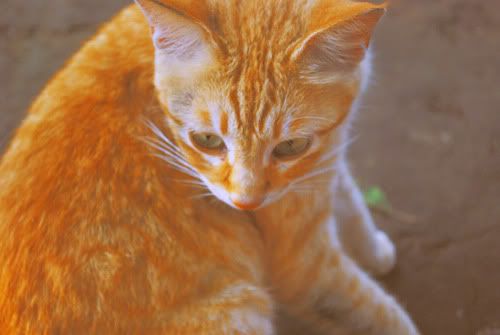 Well in a nutshell, we climbed one heck of a mountain (not entirely literally)--which may I say drained the life out of me. I've never been one for strenuous activities--definitely NOT the athletic type here. But the main attraction of the fieldtrip, Husgado, made me feel nervous as hell. I don't know where the anxiety came from, really. I wasn't claustrophobic, neither was I asthmatic, but I started crying when we started crawling into the mouth of the tiny, tiny cave. It was really so cramped inside, even I (who people consider to be pretty petite) had a difficult time squeezing myself into the cracks. My head bumped onto one of the rocks overhead, and my left arm carelessly brushed one of the lighted candles.

When I left the cave however, I was scot-free. My arms and legs were dirty from all the cave soil, but not one bruise or scratch was on my body. Amazing. Guess that's my birthday gift. XD

Thereafter, we went to the stream, but not before encountering the steep stairs (where you'd literally hold onto the rails with two hands for dear life) leading to it. Talk about torture. :))

Then again, experience is unlike any other. I may complain of fatigue and worn-out muscles, but I'll definitely say I had fun. :)