Well, I guess I expected too much from this year's Shounen Club Christmas Special. I fell asleep last night waiting for it, only to be informed it was moved at 6:30 pm today when I had suffered an hour and a half watching random
crap
shows I would never really bother with.
(
Collapse
)
As for real life, I've been dead on LJ for a pretty good reason. I'm in a chorale, competing in various choir competitions. Such as
EDSA Central
's
"Merry Makers"
(December 20) where we won
Champion
after battling it out against much older choirs (which are, by the way, co-ed, leaving us the only all-female group) and
Market! Market
's
"Holiday Hymns"
(December 21) where we won
1st place
, just under University of Makati.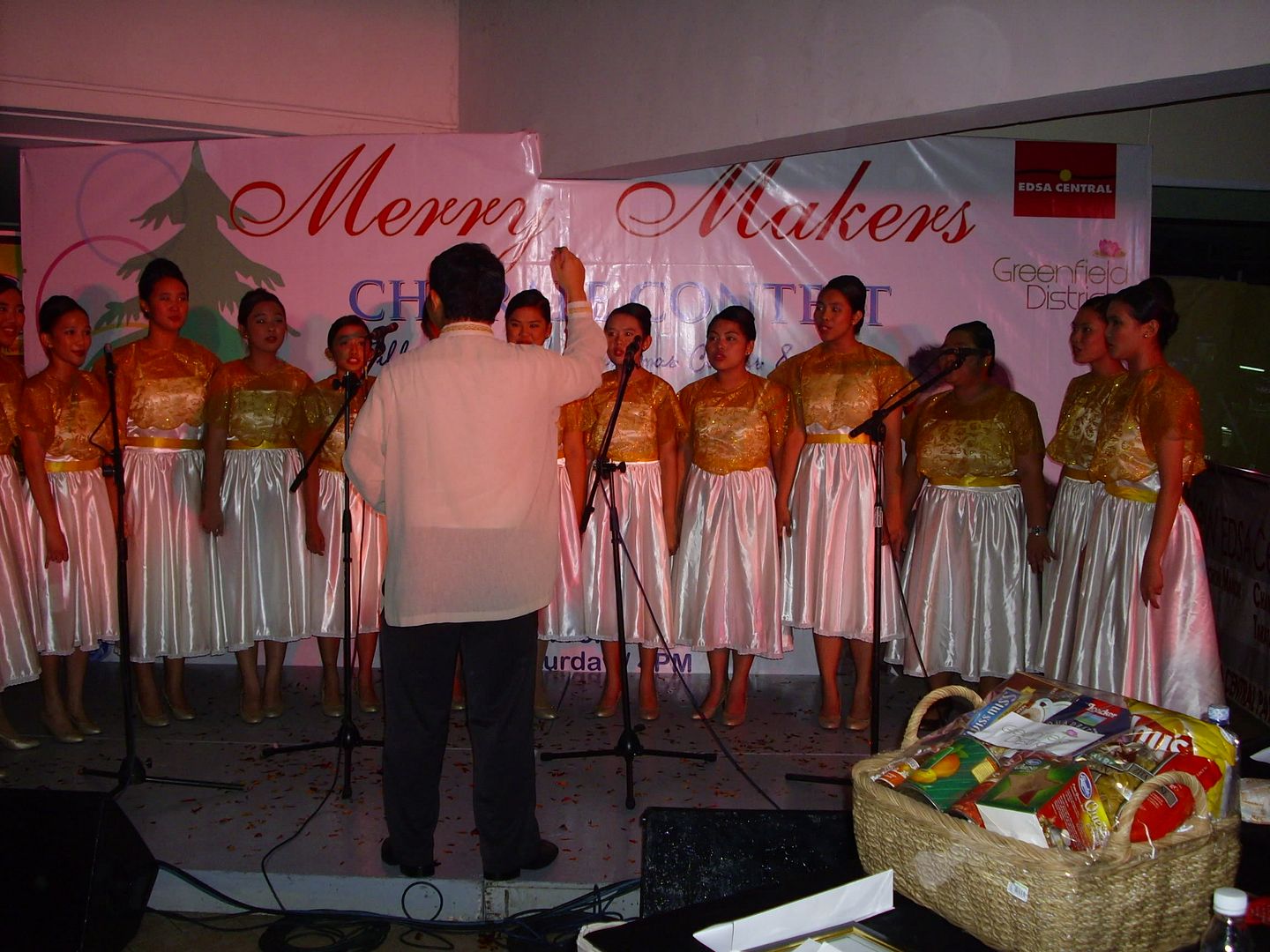 Now that rant's over, would someone give props to this man for being a genius? Mind you, he sang all the voices you might be hearing right now.